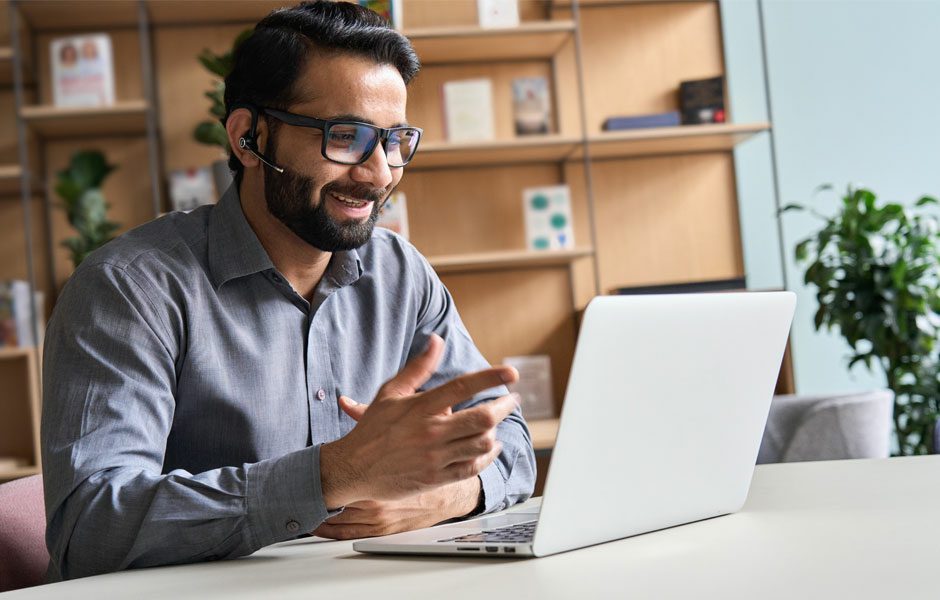 Over the past few years, you've likely found yourself either hosting or invited to join a Microsoft Teams meeting.
With over 1.3 billion devices running Windows 10, and over 145 million daily Teams as of mid-20211, Microsoft Teams' growth has been substantial. Today, it's an incredible tool for collaboration, supporting reliable, remote, hybrid and flexible working for staff and organisations around the globe.
From virtual meetings, to chat, to integration with the full Microsoft 365 suite and Power Platform, Microsoft Teams offers a way to streamline collaboration, communication, and accountability – which in turn supports business process improvement, decision making, and enables productivity wherever staff are located.
Benefits of using Microsoft Teams for telephony
With Direct Routing support, or Microsoft Calling Plans, it's possible to use Microsoft Teams as a complete, integrated, and secure enterprise telephony solution.
The benefits of doing so are wide:
Remote working support, with calls from anywhere. With Teams for telephony, staff members can make and receive calls directly via Teams on any device from anywhere.
Reduced, streamlined IT footprint. Whether onboarding new users, or updating existing users –  Teams for telephony enables a standardised, simple solution across the business. Giving every staff member an accessible, compliant telephony solution, regardless of their device or location, staff benefit from accessible Microsoft support and training,  and IT teams avoid the challenge (and costs) of using and rolling out, often outdated, PBX equipment.
Agility and futureproofing. Moving from disparate, legacy PBX platforms, to a centralised collaboration platform such as Teams enables agility, flexibility to meet staff's hybrid working needs, scalability and futureproofing. Looking long-term, Microsoft continually innovates, improves and enhances Teams' features, security and more – offering a substantial long-term solution that will continually meet business needs in the face of change.
Enhanced collaboration, as staff have a wider range of integrated, accountable communication options.
Security. With specific user permissions management, anybody can be given the option to use Teams for telephony, but privacy levels are easily managed. As a result, accountability and evidencing are possible where needed, supporting compliance requirements and audit purposes.
ROI. Streamlining your IT footprint, centralising business telephony, and providing staff with the collaboration technology they need for enhanced productivity, has substantial cost advantages. As an example, an organisation using Teams for Telephony could save 34% more per month than with legacy PBX solutions2.
Ways to make external calls with Teams
The benefits of using Teams for telephony are clear. But practically, what are your options to implement and make external calls via Teams? The three main options are to use Direct Routing, add Guest Users, or use Microsoft Calling Plans.
Direct Routing
​​Direct Routing is a cost-effective solution to making and receiving external calls from Microsoft Teams. Put simply, Direct Routing is a 'bring your own provider' option – and connects Microsoft Teams to the PSTN network or an existing SIP compatible PBX/SBC.
As a simple, unified solution to enable Teams to be used as a single communication and collaboration platform, Direct Routing can also be deployed quickly, as no additional hardware or software is required.
For Direct Routing, the benefits include:
Flexibility and service consistency
Businesses who choose Direct Routing experience consistency with their existing telephony services; features, benefits and current provider benefits are continuous, with no new migrations. This means a business has the flexibility to select their own telephony provider – which is not possible under choices such as Microsoft Calling Plans.
No geographic calling limit, and number consistency
With number porting, users can choose to keep the same geographical number wherever they are. With Direct Routing, there are also no geographic limits on accessible countries, whereas Microsoft Calling Plans are limited to a set list.
Cost efficiency
Allowing a business to maximise value from existing Microsoft 365 license costs, Direct Routing is typically a lower-cost alternative to Microsoft Calling Plans. As a result, it is often a preferred choice, particularly for enterprise businesses – it is estimated that by 2022, up to 90% of large enterprises who use Teams for telephony, will use Direct Routing3.
Unified, centralised and simple
Enabling a fully functional telephony system, right out of Teams, Direct Routing is an easy way to unify communication and support collaboration across Microsoft 365 and Teams. Integrated with all of the advantages of Teams, access to advanced reporting and analytics is possible, for simple, optimised communication.
Managed service provider support
A fully managed service provider such as Teleware can enable Direct Routing for you and support your migration from your existing PBX solution, reducing risk and minimising downtime.
Microsoft Calling Plans
Microsoft Calling Plans are the other main option to enable external calling through Teams. This option works to procure phone system licensing and trunks from Microsoft. A little like 'Direct Routing's little brother', Calling Plans enable users to procure and assign phone numbers, or port existing numbers, and provides the functionality of PSTN services. 
For Microsoft Calling Plans, benefits include:
Fast access, cloud-based
Suited to small businesses with simple calling requirements, Calling Plans can be set up quickly. As a cloud-based solution, Calling Plans also support expansion as required.
Microsoft support
Microsoft's Calling Plans are fully managed and supported by the Microsoft team. To access and activate Calling Plans, a business will need a Phone System licence which can be bundled with other Microsoft licences. For more complex telephony requirements, keep in mind that Microsoft is not a telephony provider – and in terms of phone system support, this can be limited. 
Other points of note
Generally, Calling Plans are typically suited to smaller businesses with simpler telephony needs. Calling Plans are also not a 'true' PBX, therefore do not offer the complete range of telephony solutions that Direct Routing would.
It is also important to note that in terms of geographic availability, Microsoft Calling Plans are limited to a set list of markets (27 at the time of writing). As plans are based on per-user pricing, costs are often higher than with Direct Routing, but this depends on requirements. Any current telecoms provider discounts or features also cannot be applied.
Add guest users
The third option to make Microsoft Teams external calls, is to add external users as guests, then call them 'internally' via Teams-to-Teams capabilities. This is technically a Voice over IP (VoIP) solution rather than true telephony.
Because of this, using guest settings is not ideal for more structured requirements. It will not suit sales teams, or any individual who needs to make regular external calls, for example. This option also requires a lot of manual input, and will need someone to manage, add, remove and validate Teams' guests – which itself may present a security challenge.
However, guest settings can be a quick fix to collaborate with regular external partners in Teams, but guests will also need to have an existing Microsoft 365 account in order to be added, or they will need to set up a free account.
Complete your Teams instance with external calling support
Using Microsoft Teams effectively presents a comprehensive, unified solution for modern working. Able to support the comprehensive requirements of a vast range of organisations, including those with strict regulatory needs, it's no surprise that Teams is a critical solution for many businesses today.
And while Teams does not provide full external communication and telephony solutions alone – the options are there to enable and complete it.
Teleware 365 can support your organisation's external Teams telephony needs with Direct Routing. To find out more visit our Direct Routing product page.