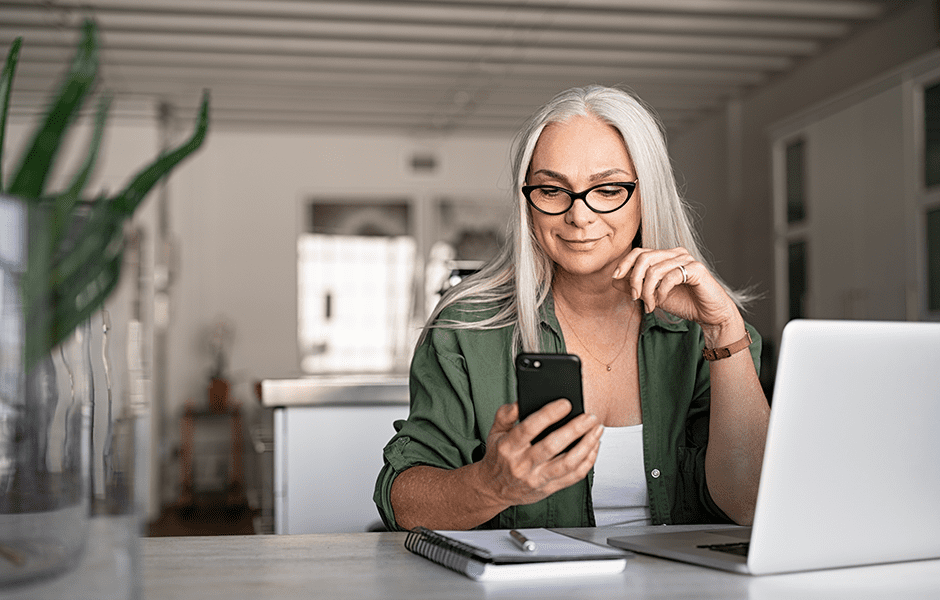 The move to hybrid working is no longer a question of 'if', but 'when'. 
With over 70% of workers wanting flexible remote working options to continue1, and 25-30% of the workforce expected to work from home at least part-time after 20212  the onus is on employers to provide centralised, collaborative technologies that help staff communicate efficiently and effectively, wherever they are, on whatever devices they use. 
For IT teams, that presents a challenge. There are many routes to digital transformation, and many businesses use myriad technologies, platforms and devices to collaborate, both in person and remotely. Yet without consideration, technology can create a fractured and chaotic working environment. 
A centralised solution is the answer – to modernise communications and ensure clear, efficient and effective working across every device. Microsoft Teams is designed to do just that; to streamline collaboration, communication and centralisation, including across telephony.
Having rapidly grown in use through 2020 and 2021 (Microsoft Teams had 145 million daily active users in Q1 2021, and over 1.3 billion devices running Windows 103), many organisations are already familiar with Teams' collaboration capabilities. 
Yet many may not have considered that Teams' use extends to a complete, integrated, secure enterprise telephony solution. With Teams for telephony, staff members can make and receive calls directly via Teams on any device from anywhere.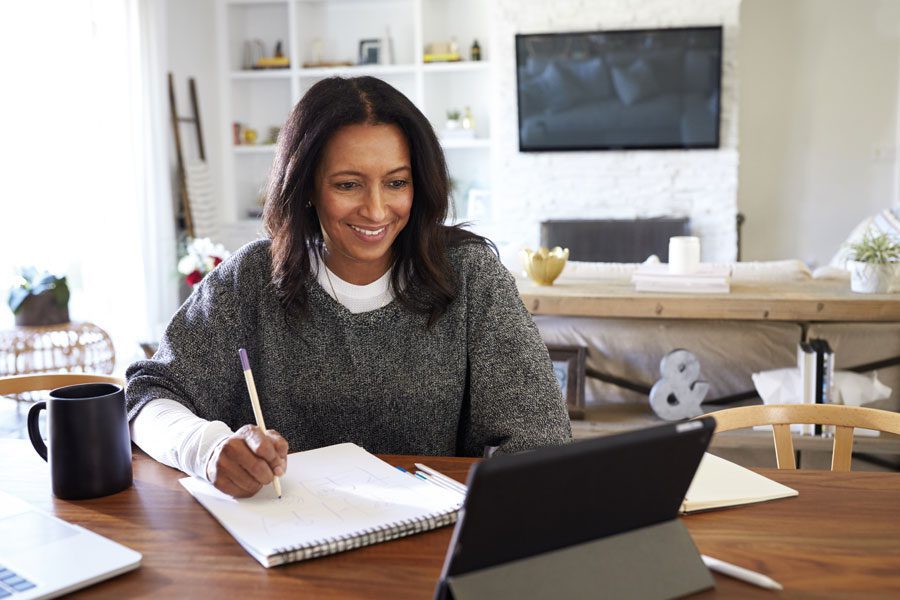 Microsoft Teams Telephony Features
Why use Teams for Telephony?
From chat, to virtual meetings, to file sharing and collaboration, Teams' features support modern working – enabling secure collaboration over internal calling, video, text, chat, and more. And, with the ability to add Microsoft calling plans or Direct Routing to a Teams' instance, it's possible to add external voice calls. 
Not only does that provide a simple, clear way for anyone in the business to make calls, it ensures that all communications through all channels are accessible, recorded, centralised and accountable. 
Put simply, with a move to using Microsoft Teams for telephony,  it's possible to call, chat, meet, and collaborate in a single app, across any device. For specific users who do need to have a compliant recorded telephony solution in place, Teams can also support this at a user level.
Enabling Teams for Telephony
Microsoft Teams supports VoIP calls to connected Teams users, landlines or mobiles via the Public Switched Telephone Network or PSTN. There are two main options to connect Teams to your Unified Communications (UC); Direct Routing, or Microsoft Calling Plans. Each enables international, recorded and centralised calls – giving staff the ability to communicate easily from anywhere, and via any device.
Direct Routing: Enables access to phone licenses from Microsoft, and uses your existing telecommunications provider (PSTN network or an existing SIP compatible PBX/SBC) by directly connecting their Session Initiation Protocol (SIP) trunks to Microsoft Teams. Cost effective and available globally, Direct Routing is often a preferred choice, particularly at enterprise level, and enables access to a wide range of providers. Indeed, it is estimated that by 2022, up to 90% of large enterprises who use Teams for telephony, will use Direct routing4.
Microsoft Calling plans: Procures phone system licensing and trunks from Microsoft. Microsoft's Calling Plans enable users to procure and assign phone numbers, or port existing phone numbers, and provides the functionality of PSTN services. Microsoft calling plans are available in 27 markets.
Each of these options will suit different business requirements; you can read more about the pros and cons of each option, and using Microsoft Teams effectively here.
Any change in IT must of course meet – if not go above and beyond – existing capabilities. 
Organisations must be certain that a move will meet all needs – and particularly so for businesses who must meet strict compliance and regulatory requirements in their telephony.
But by moving telephony to Teams, organisations can still take advantage of features such as:
Call queuing: to queue calls, with holding music and the option to set up shared voicemail.
Contact centre integration: to connect to your organisation's preferred contact centre software.
Auto attendant: To streamline call routing – by answering inbound calls and easily directing them to the right queues, and within set parameters by time zone, language, or availability.
Cloud compliance recording: Ideal for sectors that must remain accountable to regulatory compliance and auditing, Teams' call recording ensures communications are recorded, accountable and easily centralised.
Cloud voicemail: to provide out-of-office support, and enable staff to access messages and transcriptions from any device.
Audio conferencing: that integrates with Teams meetings and enables flexibility via dial in options.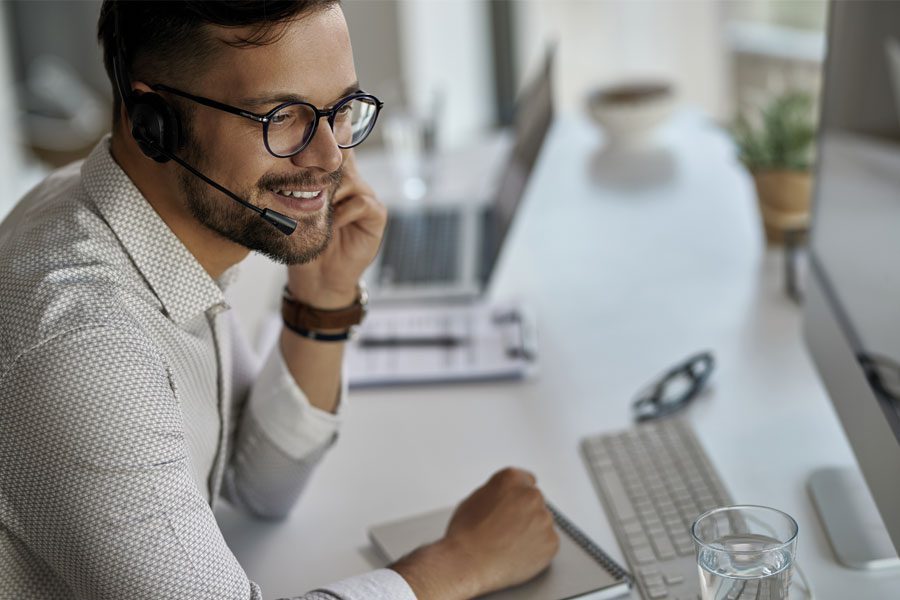 4 reasons for moving to Microsoft Teams for telephony
 1.  Reduced IT footprint
Moving telephony to the cloud offers a number of advantages including reduced IT costs and footprint.
In terms of onboarding, it ensures every user has a compliant telephony solution and an option for hybrid working, regardless of device or location. It also allows staff simple access to Microsoft support and training, and ensures a consistent telephony experience, removing the challenge of training or use of disparate/ outdated PBX equipment. In short, Teams enables a simple, standardised, controlled approach.
From an environmental perspective migrating telephony to the cloud saves on excess equipment, and from a cost perspective, ensures no wasted cost in infrastructure, equipment, set up time, replacement or otherwise. As local carriers are replaced by single managed service providers, costs can also be recouped here.
2. Agility in the face of change and futureproofing
Just as the move to the cloud was a prime IT challenge a few years ago, today the agility and flexibility that a move from legacy platforms to a centralised cloud approach enables, is clear.
Taking a long-term view, this is a substantial step toward futureproofing and scalability. Teams is a Microsoft solution and, as such, Microsoft continually invests, researches and develops improvements and security advantages that you would not get with fast-outdated, legacy PBX.
With integrations into the Microsoft Power Platform, including Power BI, your wider business also becomes a holistic, digitised and collaborative ecosystem, enabling staff to access the processes, tools and technology needed for modern working, anywhere. 
3. Third-party integrations
With third-party integrations into Teams, there are many ways to configure your set up to meet your organisation's unique needs. In the past, many businesses may have been reluctant to move telephony to the cloud in case they lose vital features such as call recording, queuing or otherwise – or face a confused landscape when integrating. However, as we've outlined above, there are a number of features – from contact centre migration, to auto attendant and more, enabling a business to unlock the telephony solution they need.
4. Security & Compliance
For sectors that may have been reluctant to use Teams for telephony, it is important to note improved accountability and evidencing is possible, as all activity can be recorded and updated in real-time, thereby meeting all compliance requirements.
As telephony is part of the wider Teams solution, all activity can be recorded across all devices, and updated in real-time. For example: without a centralised Teams telephony solution, staff working remotely may have internet connectivity issues, and need to make a call via a personal phone device. But with Teams telephony, it's possible to make that call through Teams, on your phone – and still keep the call accountable, centralised and recorded – wherever the staff member is, and whatever connectivity they have.
Moving to Microsoft Teams for Telephony
Today, the organisations set to flourish are those who recognise the benefits of moving from fragmented, siloed working, to centralised technologies. Using Teams for telephony can be a major supporting part in enabling compliant, collaborative and future-proofed modern working that not only meets the needs of the business, but of the staff who expect flexible, hybrid support.
For IT teams who want to make that switch; if your existing telephony is on PBX, it's a great time to consider a migration when you are approaching renewal. 
If you're considering a move to modern hybrid working, why not register for a Microsoft Modernise Communications Workshop, to explore modern calling capabilities and build a plan to deploy and adopt Microsoft Teams Phone.