When used correctly, the benefits of Microsoft Teams are substantial. At its core, Teams is there to streamline collaboration, communication and centralisation; with the right consideration it's possible to do nearly anything, anywhere using Teams.
Yet there are other advantages too. By using Microsoft Teams, an organisation also benefits from:
Streamlined productivity and efficiency across business processes
Improved accountability and evidencing, as all activity can be recorded, and updated in real-time
Centralised technology, and with good staff adoption, best use of IT budgets
With this in mind, what steps can you take to ensure your business gets the most from Teams?
To unlock seamless collaboration, there are a number of best practices to consider, such as:
Having a usage plan for Teams across the business
Planning how Teams should be organised and tailored
Managing external calls using Microsoft Teams
Using Teams with Microsoft Power Platform
Having a usage plan for Teams across the business
Without a plan for effective use, it's hard to keep everyone in your organisation aligned and efficient.
To define how Microsoft Teams should work across your business, it helps to create a usage plan. This plan should address the specific collaboration needs of each of your departments, teams and projects, and outline best practices on how Teams should be used.
Dependent on your business, it will help to define:
If each team, department or project needs their own Teams channels
The nature of the activity that should happen in each channel
Specific team members who should be involved
Who has control over new channel creation
It is also important to define how staff should not use Teams, to prevent sprawl, channel overwhelm and information being lost.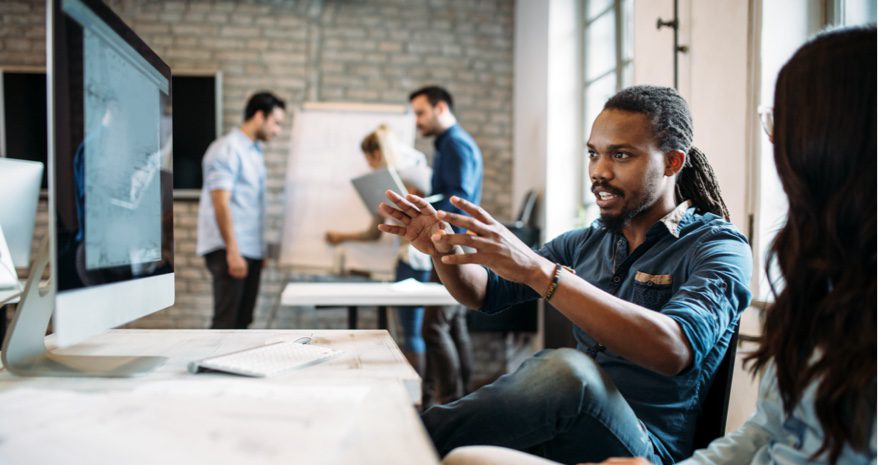 Setting governance policies can define how to use (and not use) Teams and outline how sensitive information should be shared.
To plan a secure, well-managed Teams space, be sure to set controls over:
Who your 'Team owners' are; those that control everyday administration and security access
Who can create Teams/channels
Who can add guest users from outside your organisation
Who can remove outdated or unused Teams/users
In addition, set clear guidelines and define what responsibilities sit with your Teams admins; set clear naming conventions for clarity, and be certain your admins know what's required across the business, to maintain a clear, secure Teams space.
How Teams should be organised
Teams supports collaboration at every level, from across the entire organisation, down to specific granular work. From chat to document sharing, Teams is best used when your organisation needs to collaborate – on a project, across a department, in recurring meetings, or other multi-person functions.
But seamless collaboration requires strong organisation.
For simpler, easier working, be sure to:
Make the most of channels
To enable the best, easiest working, it may help to dedicate each channel within a Team to specific focus areas or topics. Each channel's privacy settings can then be controlled, allowing precise access. Be careful not to create channels for the sake of it – prevent 'channel sprawl' by working in tandem with your admins and usage plan.
Use Teams privacy settings
Should all of the information within a Team be public to the wider organisation? Be sure to set the appropriate 'Public' or 'Private' permission levels when setting up a Team. For broader company collaboration, a public team may be useful – users can add themselves to these. Private Teams require invite and approval, and are best matched to more confidential scenarios.
Name multiple Team owners
As a best practice, make sure multiple trusted people are named as 'Team Owner', so you always have an admin available to support the Team.
Customise your workspace
Not every Team and channel is always relevant to you. Users can prevent overwhelm by hiding teams and channels that are not immediately useful – an @mention can be used to notify when needed.
File management
Organisation best practice is not limited to Teams and channels alone. Taking an organised approach to files – with conventions set across the business – will support easier collaboration, and clear communication.
Use set naming conventions to keep documents clear
Define a clear file library to keep documents organised
Remember that files (Word, Excel, PowerPoint etc) shared in your Team's file library will be accessible to every member of that Team's channel – setting those permissions is important!
Using Chat or 'share' within a document is a best practice to notify a team member of the right document version

Use Direct Routing to centralise external calls within Microsoft Teams
Chat, email and virtual Teams meetings are not the only way to communicate. Microsoft Teams supports VoIP calls to connected Teams users, landlines or mobiles phones through the Public Switched Telephone Network or PTSN.
To truly enable Teams to work as one central, unified, collaborative system, Direct Routing, or Microsoft Calling Plans can be used to make external calls using Microsoft Teams.
Connecting Teams to the traditional phone network via Direct Routing or Microsoft Calling Plans, allows international, recorded and centralised call communication from anywhere – giving staff the ability to communicate easily, remote or in office, and via whichever medium is best.
Microsoft Calling Plans Vs Direct Routing
There are two main options when it comes to connecting Teams to your Unified Communications (UC), namely Directing Routing, or Microsoft Calling Plans. Different options will suit different business needs, so be aware of the pros and cons of each:
Direct Routing: Enables access to phone licenses from Microsoft, while using your own, current telecoms provider to trunk calls – this is often the preferred choice, with access to a wide range of providers.
Microsoft Calling plans: Procures phone system licensing and trunks from Microsoft. Microsoft's Calling Plans give you a number and the functionality of PSTN services.
Pros of Direct Routing
Consistency of existing telephony services, features, benefits and tools, with no new migrations.
Flexibility to select your own telephony provider and features.
No geographic limits on accessible countries.
Typically more cost-effective than Microsoft Calling Plans.
Ease; a fully managed service provider such as Teleware can enable Direct Routing for you.
Cons of Direct Routing
Partner collaboration; you'll need to work with a Direct Routing partner, as well as Microsoft with this option. (However if you're already working with a partner – such as Teleware – this remains simple!)
Consideration may be required in more specialised rollouts to determine the best package for you. Here again, a partner can help to determine this for you.
Pros of Microsoft Calling Plans
Easy access; small businesses with basic call needs can set up and centralise calls easily and quickly.
Microsoft's Calling Plans are managed and supported by the Microsoft team (although this does have limitations in what can be offered in terms of phone system support – Microsoft are not a telecoms provider).
Cloud-based convenience to upgrade and expand with requirement.
Cons of Microsoft Calling Plans
Cost can be higher with Microsoft Calling Plans, depending on requirement. Any current telecoms provider discounts or features also cannot be applied.
Plans are not available in all countries; geographical limitations can add complexity if your call destination is not listed.
Using Teams With Microsoft Power Automate
As Microsoft describes; Power Automate is "a service that helps you create automated workflows between your favourite apps and services to synchronise files, get notifications, collect data, and more."
Allowing you to automate repetitive or manual tasks, Power Automate offers huge potential to save time, streamline working, and enable greater collaboration and productivity across a business. Now integrated with Microsoft Teams, Power Automate supports your staff to become true Teams power users, resulting in huge benefits!
When the two are combined, it is possible to create workflows and streamline a wide range of use cases, customised to your requirements. As an example, you may want to;
Automate approvals processes and set reminders
Enable automated status messages for specific Teams members
Intelligently manage or schedule calls based on certain actions
And much more
Microsoft's Power Automate templates can provide guidance on specific ways to innovate and automate; but with Power Automate, it's possible to build your own automations, customise your workflows to suit your unique needs and goals – and with Teams, ensure everyone in your business can collaborate every step of the way.