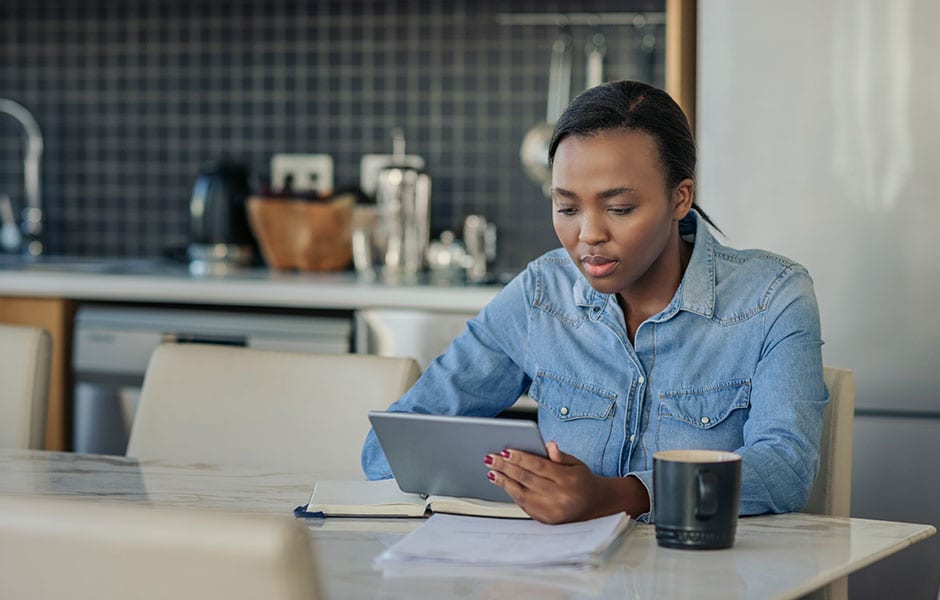 The rapid shift to remote work has blurred the boundaries between our work and home lives. Nearly half of us now work from home, according to the ONS, and our two –previously separate – worlds are colliding.
One of the biggest challenges of living and working in the same place is switching off. Without a set commute time and a change of scene it can be difficult to leave the day behind us.
Learning how to switch off is a critical skill to avoid burnout and maintain productivity. Even before the pandemic, one in five (22%) workers already struggled to draw a clear line of separation between their work and personal life, according to our research. So, how can companies help employees to switch off from home?
Share Microsoft Teams tricks and tips
The volume of calls and instant messages can, at times, be overwhelming. Encourage workers to get some headspace by suppressing notifications and taking advantage of Do Not Disturb modes on both Microsoft Teams and their mobile phone.
Use technology to draw the lines
Employees should be empowered to set clear boundaries – for example, by diverting business calls outside of work hours. Employees should also be given choice around whether they want to have a single devices for work and personal use to ensure all business communication is kept to one device.
Create a respectful work from home culture
Having constant interruptions from work during downtime is not helpful. Encourage an open dialogue around working styles and preferred hours, then respect people's personal time the same way you would in the office.
Encourage healthy hobbies
According to our own research, some of the most popular techniques to switch off are watching TV (56%), spending time with friends and family (52%), exercising (37%) and reading (35%). Employers could consider setting up book clubs, games nights or online exercise classes to ensure greater balance in people's lives.
Review desk set-ups
The start of lockdown was a frantic period – and few employers appreciated quite how long this period would last. Now is a good time to review home desk set-ups to see if small improvements can be made. For example, if someone has been working on their kitchen table, but has space in a spare room for a desk, getting them the right equipment could help them to create a more permanent and suitable workspace.
Technology has made the rapid shift to remote working possible. But it can fast become an enemy when there is no escape. In this new normal, employers must encourage downtime and configure technology to help workers switch off. This will avoid burnout and boost worker productivity.