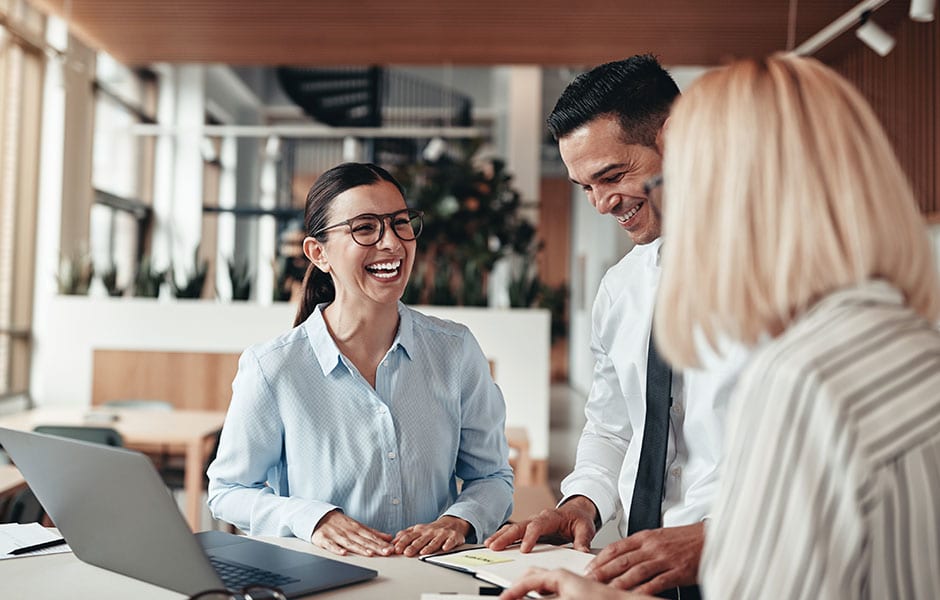 Since COVID-19 hit, everything has changed. Digital transformation programmes incorporating considered change management has been ripped up and thrown out of the window. We are all having to adapt to a completely new way of working.
Last week we took a moment to sit back and reflect. What enables a business to cope with a rapid change in ways of working? How can they optimise technology to provide better connectivity, collaboration and productivity?
Steve Haworth and Mark Elwood from Teleware were joined by Kirsty Leighton, founder of Milk & Honey PR, for an hour of insightful and lively discussion.
Hidden remote working challenges
When the mass re-locations became clear, many companies felt confident that they had the right IT setup in place to enable flexible working. Yet this has not been reflected in real world experiences. In the past month, many organisations have recognised new gaps and barriers to remote work.
Kirsty Leighton of Milk & Honey PR commented: "Many of our team were already accustomed to working remotely. We had the technology in place to make it happen but it still wasn't seamless. There's a whole array of elements we hadn't thought of. For instance, many people don't have home offices in their shared accommodation and work from their bedrooms or kitchens. We made sure the team took their office chairs and iMacs home with them and we shipped new desks across the country to avoid anyone working from their bed!"
Steve Haworth added: "Working parents are having to balance care duties, living arrangements and a work schedule. Young children cannot be left unsupervised so working days have shifted. Parents are taking turns between work and care taking. It's important to be as communicative and flexible as possible – to support one another and keep working efficiently."
The importance of business culture
Whilst home working is familiar to most, this is the longest period most people will have had to do it. Having employees using cloud services, such as Microsoft Teams, ensures employees can collaborate online in real time and keep culture alive.
Kirsty spoke about the importance of culture to ease the transition: "We've been using the Teleware team to help us fully optimise our home technology and get the whole team up and running on Microsoft Teams. In the last week, all our meetings have moved to virtual Teams calls. We've run a new business pitch in this way, and hosted lunches and pub quizzes."
Optimising technology for maximum productivity
Technology's key purpose is to streamline, facilitate and fast track business activity. It also is important that employees know how to use these tools effectively.
Steve commented: "Having the right tools and processes in place in vital at all times to keep productivity levels high. Cloud is enabling us to be more productive. Some of the investments in AI have helped us too. For example, AI that is pre-built into the features. Microsoft Teams has captions so you can see what is being said when it's a noisy background. You can hide your background too. Teams also has noise cancellation features that can remove the sound of typing – these features are inbuilt and are encouraging people to use the tech better.
"Whilst many businesses have the right technology and tools in place, often employees don't feel confident using it to its best ability. Our own research reveals just four in ten (43%) employees have received additional training or support on technologies to work more flexibly. Trained workers are also more than twice as likely (45% compared to 18%) to say that they get more work done in the same amount of time when working flexibly. It's a no brainer."
Lock down long haul
The UK is set to be in coronavirus lockdown for some time yet. Some sectors, such as the financial services sector, have been hit particularly hard by the crisis. Others though are still able to operate, but in very different circumstances. What these businesses do next to survive – and even thrive – will be massively influenced by business culture.
Businesses should be thinking about how they can put their employees' physical and emotional needs at the heart of their business strategy in these difficult times. Encouraging communication touch points. Technology can be a great enabler at connecting people. Most people now hosting most of their communication via videos calls, rather than face to face or on the phone and are really feeling the benefit of this visual medium; helping us to stay connected.
Forward thinking business leaders will also start to shift their attention to optimising home technology to provide better connectivity, collaboration and productivity. Helping employees to overcome some of the biggest barriers to successful remote working – ensuring continued productivity and profitability.