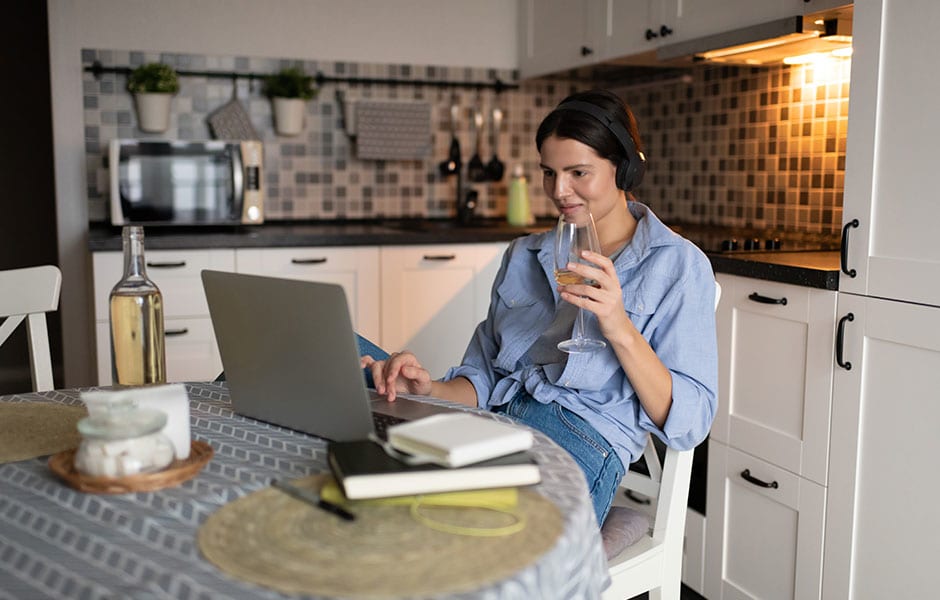 Companies need to configure technology to enable clear separations between work and personal lives.
UK workers trying to switch off from work are more likely to drink alcohol (26%) than turn off their work phone (25%) or switch on its 'do not disturb' mode (17%), according to connectivity experts Teleware.
The research – carried out among 2,016 flexible workers before the crisis – revealed other popular ways to switch off from work include watching TV (56%), spending time with friends and family (51%), exercising (37%) and reading (35%).
All the top ten techniques to switch from work reinforce the need for employees to find a distraction and to disconnect from work communications: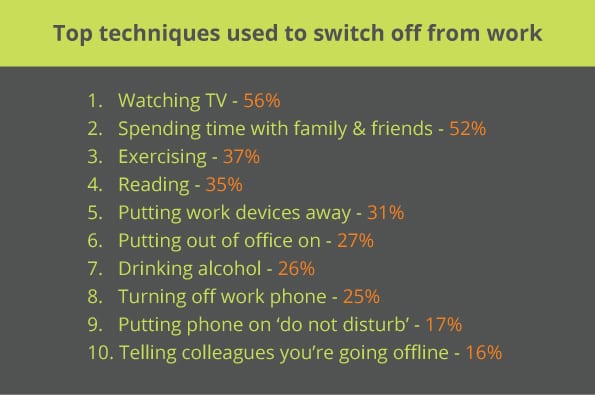 Encouraging healthy habits
Before the pandemic, one in five (22%) of workers already struggled to draw a clear line of separation between their work life and personal life. Now, with 49% of employed adults working and living in the same place, according to the ONS, techniques to switch off have never been more important.
Steve Haworth, CEO of Teleware, comments: "There are growing concerns that people are hitting the bottle during isolation.
"While employers cannot influence everyone's habits at home, they can create a culture that encourages downtime, and make sure technology is configured to help workers switch off.
Employees should be empowered to set clear boundaries – for example by diverting business calls outside of work hours – to avoid burnout and maintain productivity."
*About the research
Research based on 2,016 UK flexible workers. An online survey was conducted by Censuswide, on behalf of Teleware. The survey sample included 558 decision makers who work in IT, Finance and accounts or HR.