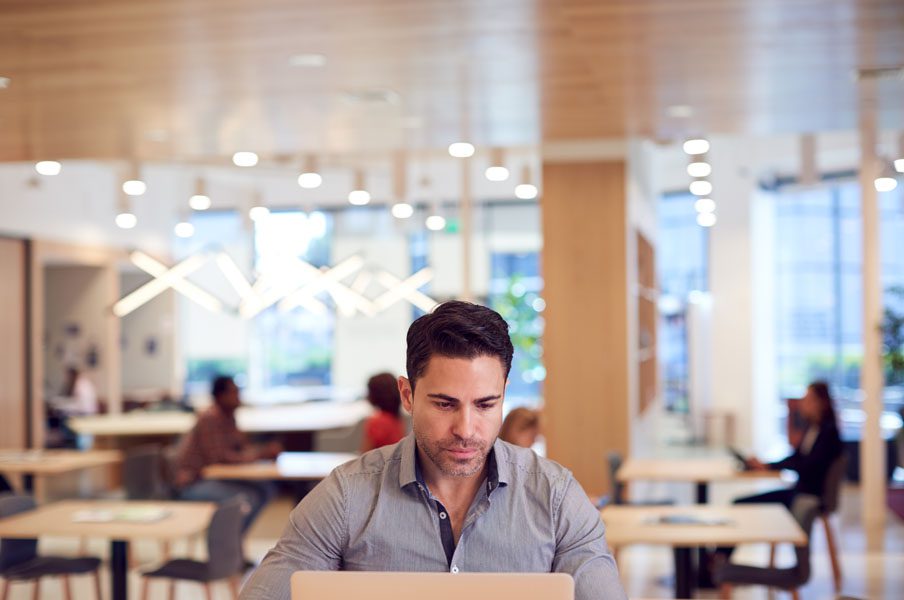 Overview
Teleware, a leading provider of communication solutions, offers a Microsoft Teams Managed Service for Unified Communications (UC) to help businesses manage their communication needs. This service provides end-to-end management of Microsoft Teams for communication, allowing businesses to focus on their core operations while Teleware takes care of their communication requirements. This case study highlights how Teleware's Managed Service helped a leading financial services firm enhance its communication capabilities, improve employee experience, and free up IT resource enabling them to focus on other business priorities.
Business Challenge
Our client, a financial services firm with over 500 employees had rolled out hybrid working to their entire employee base. To support this move, they recently decided to purchase Direct Routing from Teleware to enable them to migrate their telephony from a traditional PBX system. This move meant that all of their employees were able to use Teams voice for external calls. As a result, they saved costs and also improved their employee experience as staff were able to use Teams as a single interface for communication and collaboration needs.
However, due to limitations with Teams reporting they were missing out on key information about how their calls were being handled. Plus they had little information about connectivity levels for employees, particularly those who were working remotely which was causing issues with customer-facing communications.
Solution
The Teleware Customer Success team spoke to the client and advised that by adding a managed service for their unified communications to their Direct Routing, they would be able to address these challenges. They also accessed additional benefits including ads, moves and changes and access to our Teams experts who would hold regular reviews to ensure that the configuration was always optimised.
Because of limitations with native reporting in Microsoft Teams, one of the other benefits the client enjoyed was access to Teleware's real-time information and statistics. This enabled us to provide them with rich insights about their estate, allowing them to make timely, informed decisions to improve customer call outcomes.
Outcome
Teleware's team of experts worked closely with the client's IT team to assess their communication needs and identify areas for improvement. Teleware then implemented a customised solution to address the firm's communication challenges, including integrating Microsoft Teams with the firm's existing systems and providing training to employees on how to use the system effectively.
The client's IT team was relieved to have a managed service provider take care of their communication needs, freeing up their time to focus on other critical tasks.
With quarterly service reviews taking place, Teleware was able to implement further improvements to address changing business requirements such as when they launched a new product into the market, with an anticipated increase in inbound call volumes.
One other benefit that the client loved was the service token allocation. They were able to spend these on the things that were important to them, while also being able to keep costs within their budget.
The CIO at the client is delighted with Teleware's Managed Service and sees the Teleware team as an extension of their own team. The introduction of the managed service has allowed their IT team to implement other initiatives that they previously did not have resource to pick up.