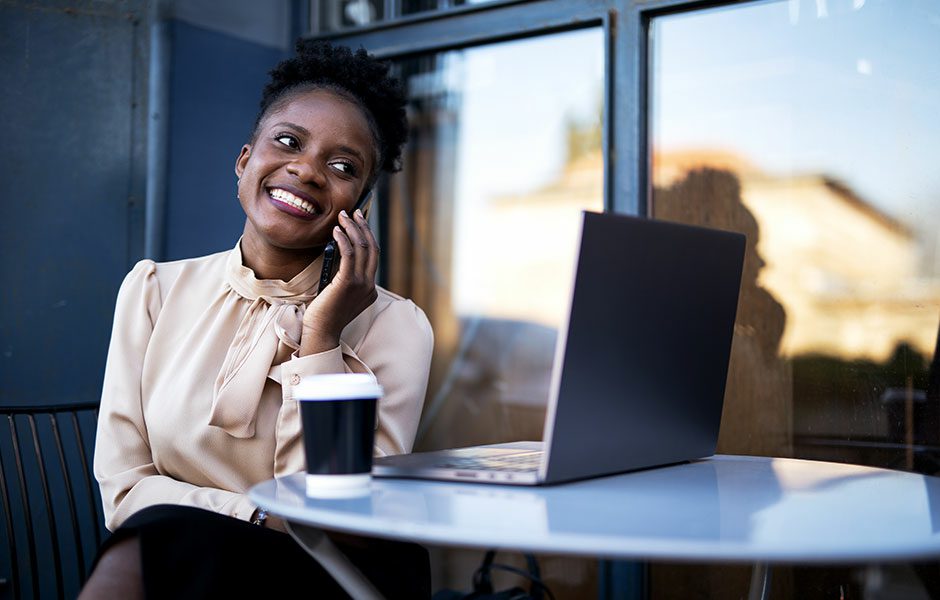 According to Teleware365 research, carried out by Censuswide in 2020, 86% of IT decision makers want to do more automation and AI in the next 12 months.* 
And, while there are many routes to automation in finance, understanding the benefits that automation technology enables across a finance institution can help you make the most of your technology investment.
Reduced cost of compliance
Finance institutions must meet a number of regulations and maintaining compliance across all processes and operations takes time – with cost implications. 
With well planned and executed automation strategies in place it's possible to ensure constant compliance, and reduce the manual resources required to achieve it. 
For example:
Save time with custom bots: 

these

can be built to action repetitive tasks such as data entry and more. 

Free up employees' time using virtual assistants

to handle less critical tasks – allowing employees to focus on strategic tasks.

Improve communication using automated collaboration tools: 

mitigate errors, and facilitate more effective communication and efficient processes. 
Increased automation enabled a 27.4% reduction in error in a recent Microsoft Power Automate study of 57 companies, including Financial Services.
Enhanced productivity and scaled efficiency
Business process automation is designed to improve the efficiency of any business process  – with the added benefit of freeing up employees across the business to work on higher-value activities, which will deliver greater return. 
A recent Microsoft Power Automate study saw that by increasing overall efficiency with Power Automate, organisations saw a 199% increase in ROI over 3 years.
Organised data access
The ability to manage, sort and organise data in finance institutions, and achieve it in a way that is secure and compliant, is make-or-break for a business. 
Automating all data processes provides secure and streamlined access to ensure customer relevance, as well as providing employees with the information they need to be productive.
A recent PWC study into Financial Services work through COVID, showed that 22% of employees said they were less productive, 30% of whom stated this was due to difficulties getting the information they needed.*
Eliminating data breaches
Attacks and data breaches are costly; not only will you incur extensive regulatory fines, but the damage to consumer trust is incalculable.
As a result, it's more important than ever that Financial institutions adopt robust up-to-date technology that enables process innovation to stay ahead of cyber attacks – while ensuring customer security.
According to GOV.UK, 32% of UK businesses suffered a cyber-attack or data breach in the last 12 months and for Financial Services, that number is even greater.  Due to the sensitive data they carry, they are 300x more likely to be targeted than any other business.  In 2018 alone, Financial Service firms were hit 819 times.*
Keeping abreast of modern working demands
The recent pandemic has meant that the majority of businesses, including financial services, have had to adapt, at speed, to enable employees to work from home. Traders being set up to work from kitchen tables or home offices was unthinkable before the pandemic. This was however a great example of a new way of working in financial services for even the most stringently regulated of roles.  
Finance firms are now exploring and implementing hybrid working models with far greater numbers of employees predicted to split their time between home and office based working on a long-term or even permanent basis, even in roles that had previously only been office based due to regulatory requirements. COVID-19 has changed our expectations of what a modern workplace looks like for finance firms and it's the role of IT to understand this and ensure they have the very best automated technologies in place that employees love using whether they are in the office, at home or on the move.
From a competitive standpoint, adopting modern automation technology is critical to ensure growth, maintain security, and meet customer expectations.
Incorporating AI
It is clear that AI is the future of financial services, from enabling intelligent customer support, to automating time-consuming manual tasks with built-in AI capabilities, but although most financial businesses are aware of the advantages available in AI, not every business is being quick out of the block.  
According to a study from Deloitte, 30% of 'frontrunner' financial service firms are more adept at utilising AI, helping them increase revenue faster than their competitors (a 19% increase).*
Empower employees to add value 
Automation technology empowers employees to automate any task, resulting in enhanced productivity and scaled efficiency.   
With the right tech investment for your particular use case, and the support of an expert automation partner, businesses can realise rapid return on investment.
78% of IT decision makers say technology is very important in increasing productivity.*