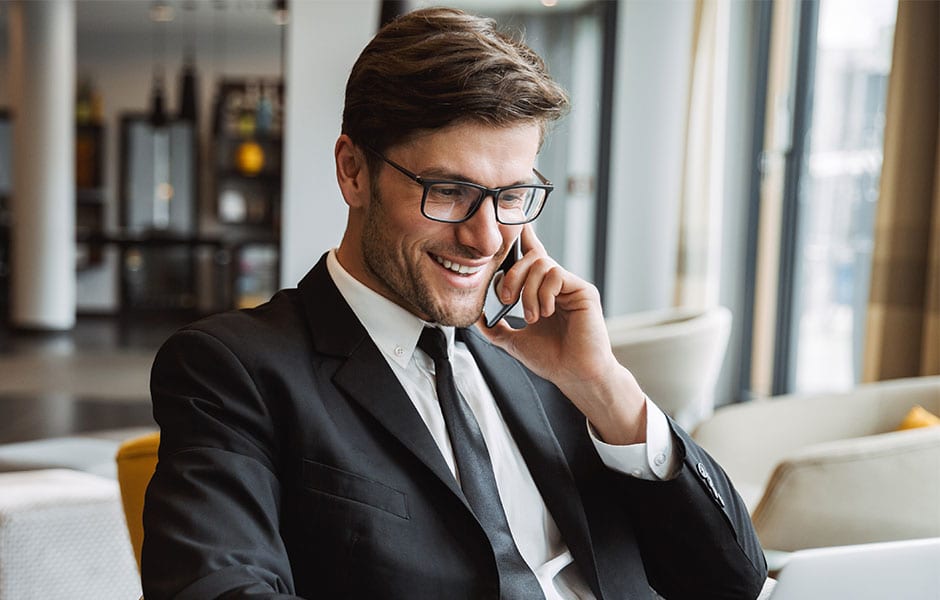 Keeping compliant: supporting financial services firms with compliant mobile voice recording.
Here's how Teleware supported a private banking and wealth management firm to set up its 230 colleagues with compliant SIM-based mobile recording.
For some financial industry staff, home working has brought welcome flexibility. Yet for employers, compliance has proven to be a major challenge.
The Financial Conduct Authority (FCA) has long demanded that financial institutions keep records of all trades and transactions related to certain types of business for at least six months. This is essential to the regulators' ability to monitor the markets for abuse, such as insider trading.
When financial services employees were initially requested to work from home, as a result of the pandemic, the FCA accepted that some scenarios may emerge where recording calls may not be possible. It suggested that financial services companies take steps to mitigate risks and come up with a plan to fix the problem. It has become clear, however, that for many people working from home is here to stay, and companies need to set themselves up for long-term success.
Adapting to the lockdown
Teleware was approached by one of its financial services clients, a private banking and wealth management firm that specialises in wealth planning, investment management and lending, to support with its call recording solution.
The private banking and wealth management firm had previously used fixed line call recording to record all its call activity, but in the advent of remote working due to the pandemic, it wasn't possible to continue to do this. However, employees still needed to keep an audit trail of their business-related calls that would need to be stored for compliance reasons. This is where Teleware stepped to offer a solution.
Keeping compliant
When it came to lockdown, the firm wanted its employees to use their mobile phones to record calls. As expected, the volume of calls was very high.
Through the Teleware SIM, every business-related call and SMS was stored for compliance purposes in case they need to be used in the court of law. All recordings are tamper-proof and digitally signed. Calls can be recorded through one click of a button, so employees can continue providing a seamless service to clients whilst keeping a record of the communications.
Overcoming connection obstacles
For 97 percent of users, the SIM worked perfectly. The remaining three percent were having network coverage issues with their provider EE. This equated to around 20 users. Teleware took on each case separately to help diagnose the connectivity issues. The Teleware team found many of the employees were in 'poor mobile network signal' areas and the issues were linked to the signal inside of the employee homes. Teleware helped those users by installing signal boosters inside the house to bolster network coverage.
Home working introduced several issues. Firstly, fixed line call recording was impossible to move from their offices to home because recording calls required a time-consuming, manual process.
This created a risk of high-worth employees being unproductive. As these people were working daily on multimillion-pound deals, it was imperative to find a solution. In addition to providing the core Teleware mobile voice recording SIM, Teleware worked with individual employees to help get them fully up and running meeting all their regulatory needs. Some colleagues had little EE coverage at their homes. Some users were moved to a different mobile carrier and others were supplied with boosters which amplified the signal strength from outside to the same strength within the house.
Looking to the future
The private banking and wealth management firm is planning to keep the mobile recording solution in place even when the lockdown is over and 'normality' resumes. It has signed with Teleware for another two years, having discovered that using this solution over fixed line call recording provides greater flexibility for financial services employees.