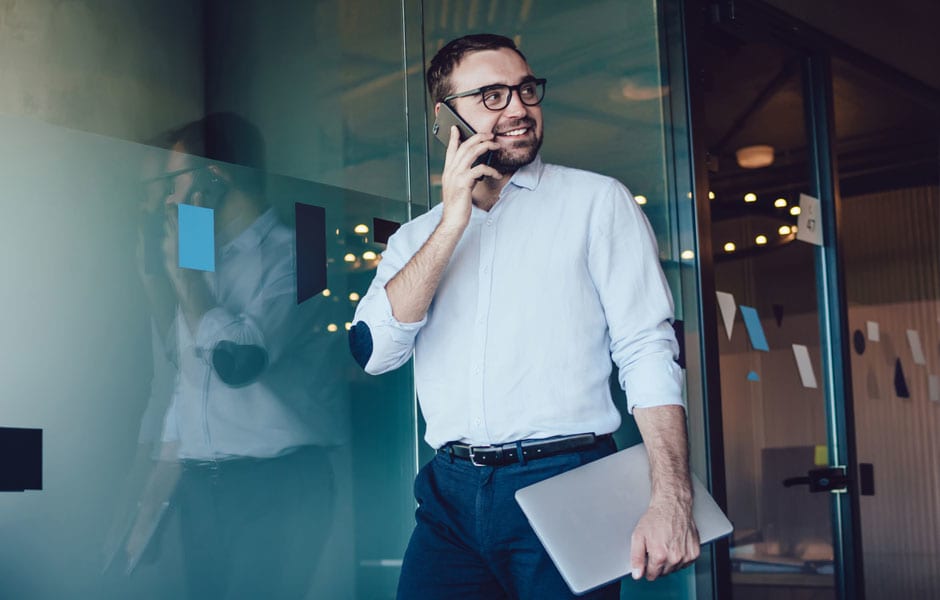 The Background
A leading international bank required a mobile recording solution to comply with Financial Conduct Authority (FCA) regulations in the UK. In order to meet compliance regulations, the solution needed to record and securely store mobile calls and SMS data. In addition, the bank also required that mobile call and SMS data was encrypted as an extra level of security to protect its customers.
The Challenge
The bank had previously trialled an app-based solution, but it proved to be substandard. There were delays in setting up calls and circumvention by users was easy, leaving the bank open to a number of risks. As a result the bank wanted a solution that recorded calls at source. At the same time, the bank needed to upgrade their mobile estate as employees were using outdated mobile devices that would not support its new mobile device management interface.
Also, the bank also faced a separate issue – how would they migrate hundreds of users to new devices and SIMs within a short timeframe and without causing disruption?
The Solution
In response, Teleware created a bespoke solution that addressed these challenges and aligned with the bank's wider communications requirements.
The Teleware solution provided new mobile devices and a mobile SIM that seamlessly recorded all calls and SMS messages without the user needing to do anything to initiate the recording. All of the data was encrypted in line with the banks requirement. A Teleware project team was deployed on-site to manage the entire migration process which included device unlocking and number porting.
The project team worked closely with the bank, maintaining excellent communication throughout the process which ensured minimal disruption. Within less than a week, all of the devices were operational.
The mobile call recording solution included a bespoke portal from where recordings and SMS messages could be retrieved quickly and efficiently. The portal allowed key stakeholders to decrypt calls with a unique security key provided by Teleware.
Teleware's Reporting Services tool gave the bank vital business metrics around usage and has allowed the business to gain a greater understanding of its own culture of call handling. This enabled the bank to closely monitor and optimise business performance without comprising on call quality or data security.
Teleware has provided a seamless and flexible solution, which helped to improve the bank's efficiency, and ultimately, its profit-making capacity.
"During the new device rollout the onsite engagement from the Teleware team was good and the migration was completed within the agreed timelines. The monthly service SLA and metrics reporting was an additional value add to the service."
Director of Global Wholesale Technology, Leading International Bank