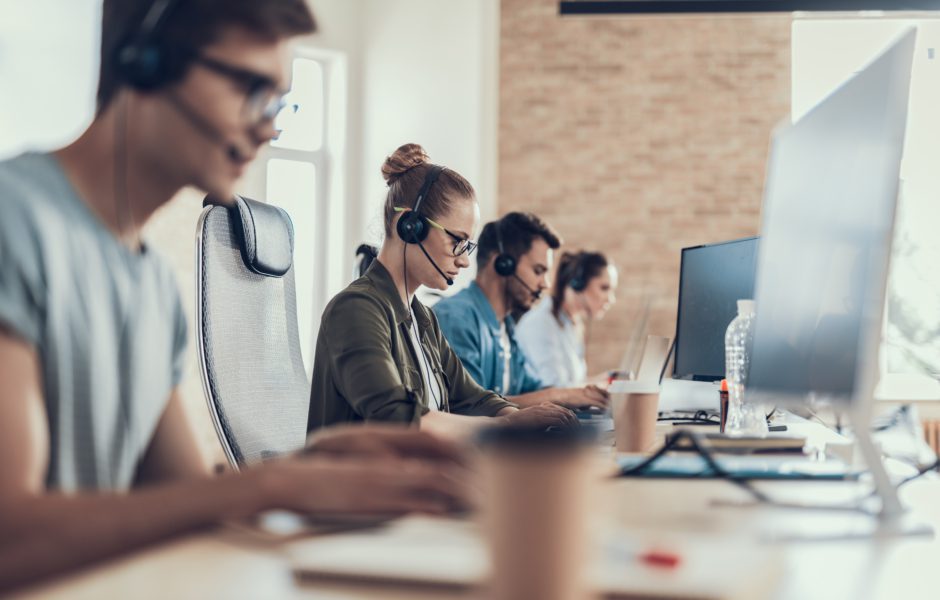 Microsoft Teams has revolutionised the way that organisations communicate and collaborate. While Teams Voice provides solid telephony capabilities within the platform, businesses may eventually require additional feature functionality to meet evolving customer needs. Many features have been historically associated to contact centre solutions, which have typically meant high licence costs and a siloed set of agents. In this blog, we explore the concept of Contact Centre Lite and how it seamlessly extends Teams Voice to deliver enhanced customer experiences.
Microsoft Teams Voice empowers organisations with a range of voice communication features, allowing users to make and receive calls directly within the Teams application. With features like direct routing, operator connect and calling plans, Teams Voice enables the seamless integration of traditional telephony functions such as auto attendant, call groups, call management, voicemail and call queues into the collaboration platform.
Contact Centre Lite refers to the integration of contact centre capabilities with Microsoft Teams Voice; providing organisations with enhanced functionalities without the complexity and cost associated with a full-fledged contact centre solution. It also makes them more accessible to organisations with limited budgets or simpler customer service needs. Contact Centre Lite can bridge the gap between Teams Voice and a complete contact centre, offering essential features to elevate customer experiences, allowing organisations to take advantage of:
Advanced call routing and queuing: While Teams Voice provides basic call routing and queuing capabilities, Contact Centre Lite enables more sophisticated call routing options, including skills-based routing, priority queuing and intelligent distribution; ensuring calls reach the most appropriate agents for efficient resolutions. It provides additional options such as agent wrap-up and integration into the Microsoft Power Platform.
Queue management and monitoring: Real time visibility of call queues, enabling supervisors to monitor queue lengths, wait times and agent availability, and make real time changes based on performance data. This allows for proactive management and timely intervention to optimise customer service levels.
Call recording and quality monitoring: These features empower businesses to monitor and analyse customer interactions for compliance, training and quality assurance purposes. Additional capabilities become more available such as transcription, keyword search and sentiment analysis providing automation and productivity benefits. Overall, this ensures consistent service delivery and provides valuable insights for continuous improvement.
Reporting and analytics: Enhanced historic reporting capabilities make reporting more easily available and offers more advanced analytics and insights. Organisations can gain valuable metrics on call volumes, agent performance, service levels and customer satisfaction; enabling data-driven decision-making and process optimisations.
Enhanced agent collaboration: Facilitates collaboration not just among agents but with the whole Teams organisation, allowing them to more easily consult and transfer calls seamlessly within Teams. This promotes knowledge sharing, reduces transfer times and ultimately improves the overall customer experience.
CRM integration: Integrate with customer relationship management (CRM) systems, enabling agents to access customer information and to update customer records during calls. This integration ensures personalised interactions, streamlined workflows, improved agent productivity and enhanced customer satisfaction.
Microsoft Teams Voice is a powerful tool for voice communication and collaboration within organisations. However, as businesses grow and customer expectations evolve, the need for additional contact centre capabilities arise. Contact Centre Lite seamlessly extends Teams Voice. This integration enhances customer experiences, empowers agents, and allows businesses to deliver exceptional service while leveraging the collaborative power of Microsoft Teams. By embracing Contact Centre Lite, organisations can unlock the full potential of Teams Voice and meet the evolving demands of their customers in an efficient and cost-effective manner.
To discover how Teleware can help bridge the gap between Microsoft Teams Voice and typical contact centre licencing, by offered advanced capabilities cost-effectively download our product factsheet here.