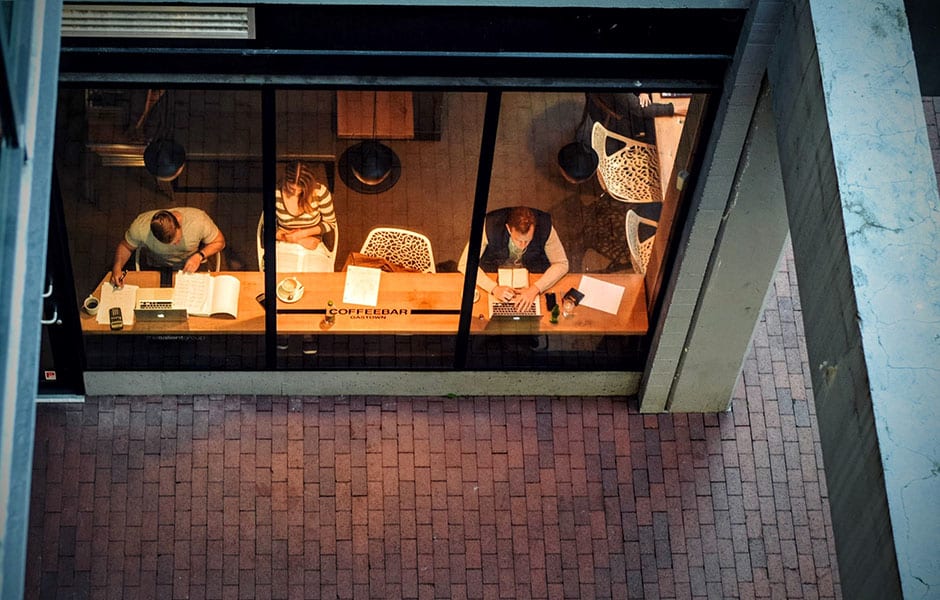 Voice can often be left out as companies strive for digital transformation, mused chief technology officer at Airsensa, Gary Barnett.  Teleware's latest webinar featured Gary Barnett, asset manager consultant, Julie Beecher and product team manager at Teleware, Alan Clarke. The insightful and lively discussion was hosted by Teleware's marketing director, Mark Elwood and focussed on the challenges UK businesses face as they adapt to the rise in mobile and flexible working.
The challenges businesses face with an increasingly flexible workforce
There are two major market trends converging in the business world at the moment. Changing employee demographics, with nearly 50% of the workforce made up of millennials, and new technology entering the market on a nearly daily basis. These two key trends are creating challenges for businesses – as well as new opportunities.
With this changing workforce, employee priorities are shifting. Flexible working is important to the majority (87%) of the workers and this rises to 93% for millennials. The number of people working flexible hours has increased 500% in the last two decades.
Gary Barnett expanded on this: "Expectations of the services employees have access to has certainly changed, especially over the last five years. There has been a digital transformation. The emergence of 5G has enabled us to communicate in a mobile way and that has had a transformative effect. It has changed the way we engage with customers and colleagues alike."
The rise of co-working spaces
Not only do employees want to choose when the work, they also want to choose where they work. This demand has, in part, led to the rise of co-working spaces. Due to improved technology and connectivity, many of us can work wherever we are most productive. And this shift in working practices could be key in solving the UK's productivity crises.
Julie Beecher comments: "A proliferation of smart technologies is driving an increasingly mobile workforce that can work anywhere and at anytime. We have witnessed flexible working spaces explode and expand out of cities. One example is International Workplace Group, which introduced a new franchise model to get flexible working/co-working spaces out in smaller towns. Hospitality centres are opening co-working spaces too. The way people work has changed, so offering flexible working is a popular policy to attract top talent."
Maintaining data security in a mobile world
With an increasingly mobile workforce, companies are having to adapt and invest more to get the best out of their staff. IT and tech teams are being tasked with the potentially daunting challenge of letting people work how and where they want while maintaining the highest level of data security possible.