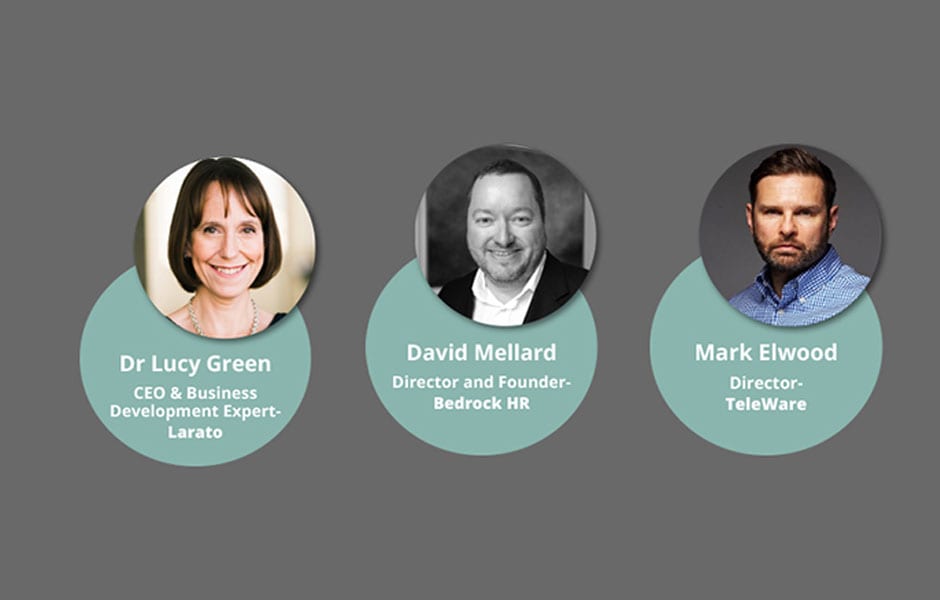 Teleware's latest webinar explored flexible working among the financial and professional services. CEO and founder at Larato, Lucy Green, director and founder at Bedrock HR, David Mellard, and marketing director at Teleware, Mark Elwood, were hosted by business owner Kirsty Leighton for an hour of insightful and lively discussion.
Attracting and retaining talent
Financial and professional services are increasingly incorporating more automated, advisory services backed by big data and artificial intelligence. Data scientists are in high demand, and flexible working is one of their key requirements when weighing up job offers.
The professional services sector, in particular, is now having to compete with employee-first technology companies (offering lots of perks) for top talent. And, with only one in six (15%) employees working in businesses that don't offer flexible working, what used to be a perk is now a mandatory offering.
Financial and professional services companies will need to lead the charge in flexible and remote working if they are to recruit and retain the best people. Teleware's Mark Elwood expanded on this: "There is a huge disparity in attitudes to flexible working between age groups. Millennials are much more likely to say they would turn down a job that didn't offer flexible working, compared to people over 45* So if professional and financial services firms are looking to hire the best new talent, they must get this right."
Pushing for productivity
The UK is in a productivity crisis. According to the Bank of England, the UK is now 31% less productive than France and 30% less productive than America.
On top of this, there is a proven direct link between productivity and connectivity, and this has led to some startling insights across the UK. The UK is more productive in London and the South East than it is in the north of England and that is largely down to the difference in available infrastructure.
This is a huge concern for financial and professional services. David Mellard, director and founder at Bedrock HR, spoke about why we need to bridge this gap. particularly when great ideas and work can come from anyone, anytime. For example, someone might have a brainwave at 3am. As long as they can feed that idea back into organisation, then they shouldn't be expected to be at their desk at 9am.
He commented: "Individuals want to feel like they're making a difference and encouraging innovation is a double win for businesses and employees to drive productivity. There is a huge benefit to people sharing ideas – and they don't necessarily need to be in the same room to do that."
Overcoming barriers to flexible working
So, what's stopping organisations from fully embracing flexible working if it's going to help them get better people and be more productive?
One of the biggest barriers right now is data security, with many employees using consumer apps for business purposes and breaking the regulations they need to follow to keep their work compliant. Indeed, recent research* by TeleWare found that decision makers working in financial and professional services rated this as their number one concern.
One of the most prevalent risks highlighted in the webinar was the use of WhatsApp. While the messaging app is great for informal chats, it is increasingly being used for confidential or regulated communications. As WhatsApp isn't provided by employers, it provides a particular challenge for regulated industries.
Larato's Lucy Green addressed this issue and how organisations can overcome it: "The technology has got to a point where – if you can give people business tools on their own device that they're used to using – you can get a happier, more productive and secure workforce."
Hear more tips from the panellists – including how to implement flexible working policy – by listening back to the webinar, available here.
*Research from Larato report for Teleware, 2018.