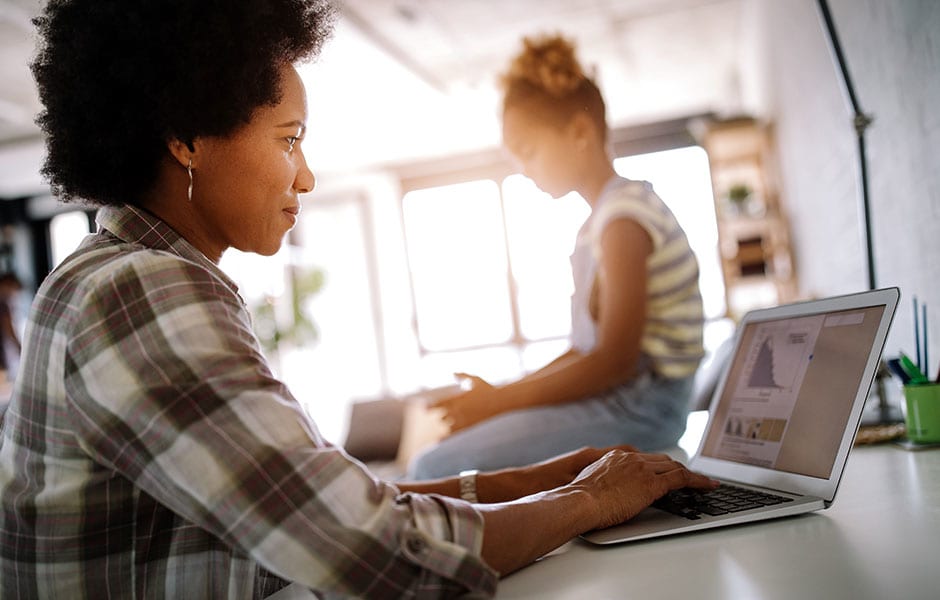 Teleware marketing manager, Amy Potter, discusses why there's a growing trend for companies and employees to ditch their offices and work remotely.
More than 1.54 million people now work from home for their main job – up from 884,000 ten years ago – according to the Office for National Statistics Labour Force Survey; the largest study of employment circumstances in the UK.
Right now, we're seeing even more firms ditching their central offices entirely or setting up in co-working spaces such as WeWork, encouraging flexible working and fuelling this trend.
One example is Automattic, a large multi-national company which owns WordPress and WooCommerce. Across 70 counties, all of the 930 employees work remotely. The business has no fixed office presence at all. Instead, they hire staff from multiple locations and ask them to either work from home or work from shared working spaces near where they live.
Faster internet connections and the rise of collaborative tools are allowing some firms to do away with their offices entirely. Automattic is just one of a small but growing number of businesses that are choosing to have no central office.
FOMO – fear of missing the office
Remote working may sound idyllic for anyone who has commuted during rush hour, but is this a good or bad thing for workers? There are some potential downsides. Indeed, mental health charity Mind has highlighted that remote workers may be at a higher risk of feeling lonely and isolated.
Some people also find it a challenge to draw a line between work and home-life. If you always work from home because your employer doesn't have a central office, then where does your work stop, and your home-life begin?
Staying connected
Teleware recognised the importance of staying connected to colleagues when working from home – but wanted to ensure employees didn't get distracted outside of working hours. We created our business communications app Re:Call to help employees separate their personal and business communications on a single device by providing users with a second number.
Re:Call also allows users to stay connected through its instant and group messaging function. Employees can also use the app to divert their calls out of hours or turn on the 'do not disturb' mode which blocks all incoming calls until turned back off again.
These features offer an avenue through which employees can set boundaries to ensure the work/life balance line doesn't blur for those outside of the office.
Find out more about Re:Call and how it could help your business here.