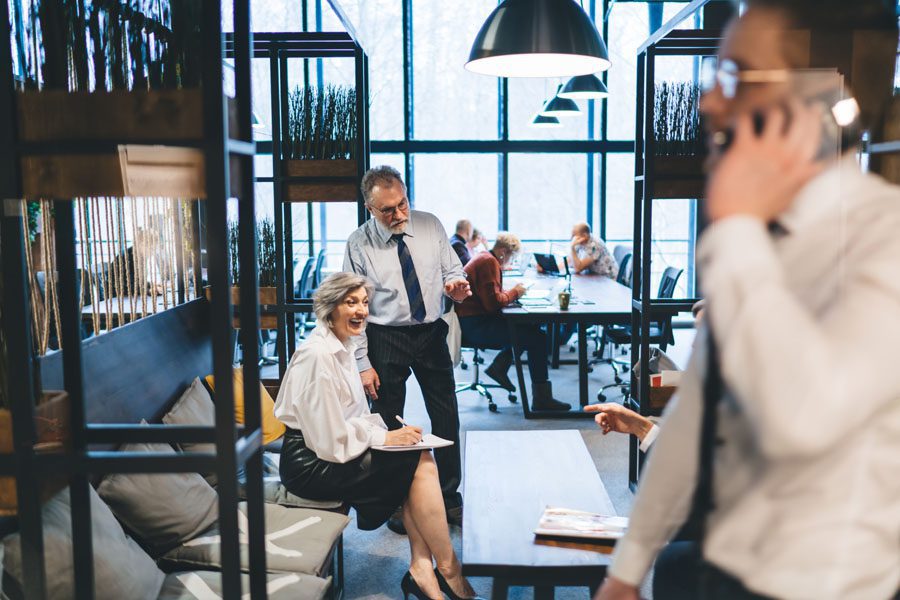 The advent of digital technologies has revolutionised how we interact with one another, and how we work. Many businesses have embraced the concept of hybrid working, a combination of remote and office-based working, to ensure that their employees have the best possible experience. For knowledge-based workers in particular, hybrid working offers a number of distinct advantages. 
First and foremost, hybrid working allows workers to benefit from both the flexibility of remote working and the collaborative environment of an office. This combination of remote and office-based working gives workers the freedom to work in a way that best suits their individual needs. For example, they have the option to work from home when they need to focus on challenging tasks, or to come into the office when group collaboration is required. This flexibility gives knowledge-based workers the opportunity to work in the most productive way possible. 
Another advantage of hybrid working for employees is the ability to stay connected with their colleagues. With remote working, employees may find it difficult to maintain regular contact with their team. This can lead to a lack of collaboration and information-sharing, which can be detrimental to their productivity. Combining remote and office based working into an employee–centric, hybrid work approach allows employees to stay connected to their colleagues, regardless of their location. 
The pandemic meant that most of us were forced to work remotely for prolonged periods of time, with many still working at home 3 years later. This is likely to have had a major impact on mental health. Research from Nuffield Health in 2021 says that risks of remote working patterns include deterioration in co-worker relationships and job satisfaction as well as the risk of isolation, overload and burnout.  
Hybrid work can therefore offer the best of both worlds. To ensure businesses and employees can get the most from hybrid work, businesses must measure the impact it is having. Things to consider include: 
Monitor productivity: Measure the outputs of remote and hybrid working employees. Set key performance indicators (KPIs) and track progress on a regular basis.

Measure employee satisfaction: Analyse employee surveys and feedback to gauge engagement and satisfaction levels.

Assess collaboration: Monitor how well employees are collaborating and communicating with each other. Microsoft Teams can provide valuable information on the quantity and quality of communication and collaboration.

Track time and attendance: Keep track of employees' hours to ensure they are working the expected number of hours.

Monitor technology: Monitor the use of technology to ensure the right tools are being used and that employees are using them effectively.

Map out expected cost savings: Calculate how much money is being saved by offering hybrid working arrangements against projected
For hybrid work to offer the best results, it's important to have a clear hybrid policy in place, the business has set out what it is looking to add by offering hybrid work and that it is measuring against these criteria. By doing this, both employees and the business stand to benefit. 
Find out more about how Teleware can help you improve hybrid working in your business here.