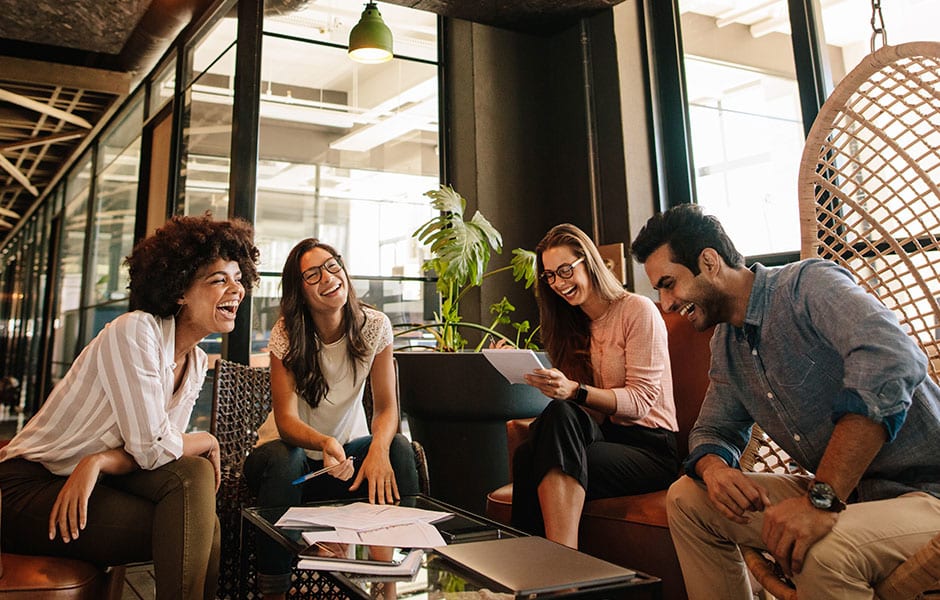 FOMO
Do your mobile workers suffer from 'fear of missing the office'?
According to a recent report by Acas, mobile working in the UK is on the verge of a 'tipping point'. We are moving towards a time when it will be more common to work away from the office, and desk-based working will be the exception rather than the rule. The world's largest custodian bank and asset servicing company, the Bank of New York Mellon, was recently forced to halt its plan to stop staff across the world working from home after receiving global backlash from its employees.
However, there can be challenges to mobile working that need navigating and staying connected to colleagues in real-time is one of the biggest.
Communication challenges
When we spoke with business owners about their mobile workforce, they highlighted feeling disconnected from the office as one of the top concerns amongst employees. Consumer apps, like WhatsApp and Telegram, have become popular amongst mobile employees due to speed of communication and reducing the feeling of isolation.
However, using same app to message both your other half about dinner and a colleague about a work project makes it hard to separate your personal life from work life. It also becomes difficult to remember where you left off a conversation with a colleague. Was it via text, on email, on Slack, on WhatsApp, on Facebook Messenger…?
Keeping it separate
We created our business communications app Re:Call to help employees separate their personal and business communications on a single device, using one app rather than multiple apps. Re:Call provides employees with a second number on their personal device for business communications.
As well as calls and texts, Re:Call also incorporates instant messaging (IM) and group chat. Having a blend of tools, including IM and group chat is as valuable as calls and email. The speed, less invasive nature and informality of IM can help to maintain and build important connections, especially for those based outside the office.