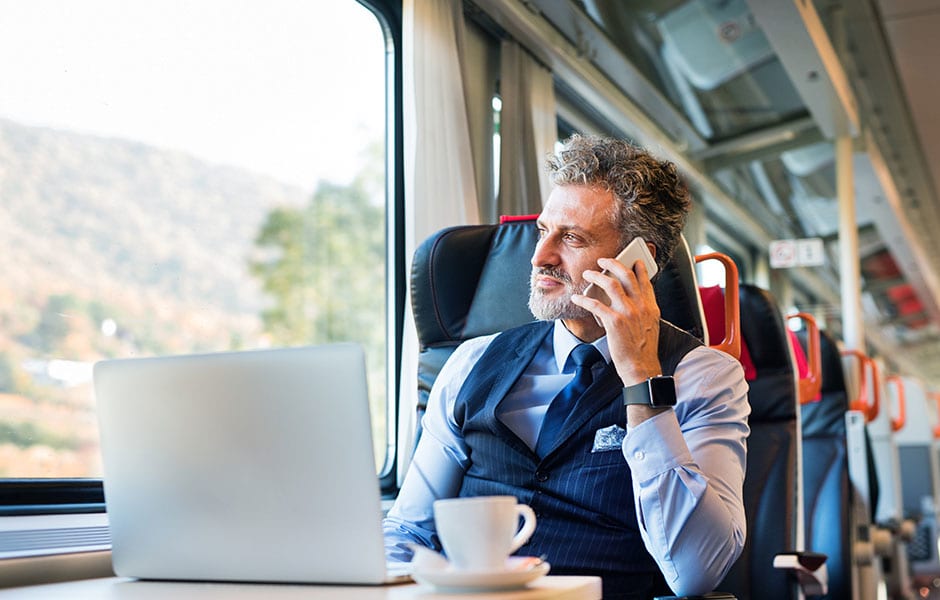 UK workers use mobile technology for almost a third (31%) of their working day, according to Teleware's research.
This has been fueled by the growth in employees working flexibly, often from home or other locations away from the office. Added to that are those that travel a lot for work and are rarely in the office. Conference calls and mobile communications are now the norm. The traditional desk phone has well and truly been replaced.
Whilst the flexible working movement has been embraced by businesses and employees alike, smaller practical challenges have emerged. For example, being caught off-guard by an important call when on the move and not having the necessary tools to hand or time to prepare. Long gone are the days of relying on pen and paper to record actions and notes. Nowadays, employees are turning to technology to offer the solution.
Teleware's Re:Call app was created to enhance employee mobility and increase productivity. Re:Call provides a second number on a personal phone for business calls and SMS. For users on the move, Re:Call now offers an 'on demand' recording feature. Once on a call a user can press the star (*) key at any point and the entire conversation will be captured and recorded. A WAV file of the recording will then be emailed to the user.
For businesses, on-demand call recording ensures employees have the tools they need to efficiently do their job from anywhere; boosting productivity. For employees, it provides an accurate record of a conversation and means no more panicking to take down notes when on the move.