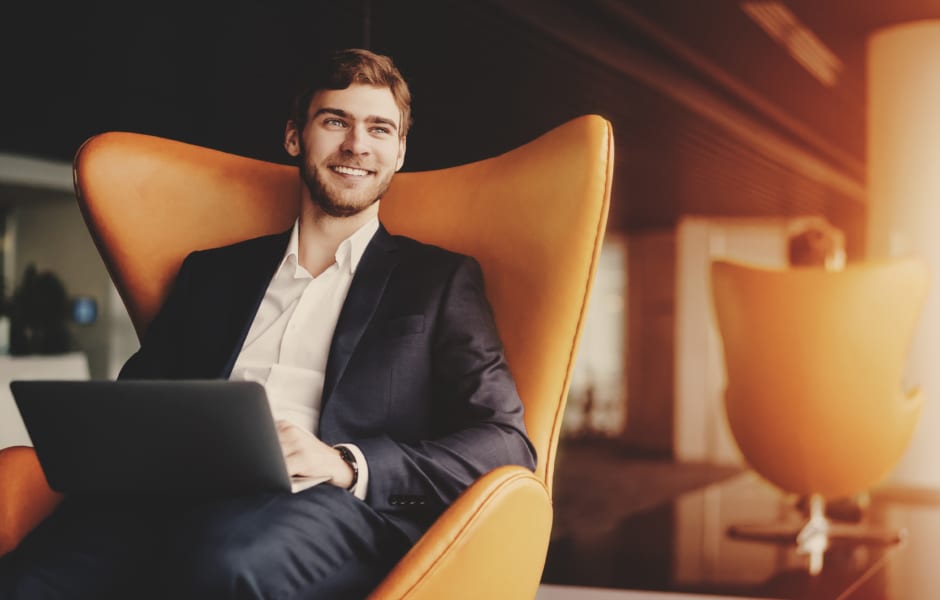 Adopting automation within a financial organisation presents many opportunities.
From increasing process efficiencies, to maximising a firm's time and resource availability, effective automation is a differentiator.
Yet while the benefits of automation for finance are many; deploying automation may be seen as somewhat of a challenge. According to Teleware365 research*, a number of factors limit automation deployment, including:
A lack of senior stakeholder buy-in

(25%

),

People being wary

(38%),

A lack of resources / budget

(34%),

A lack of internal skills

(31%)

,

Ineffective existing processes

(30%)
Yet overcoming these factors is increasingly critical. Automation solves multiple challenges that finance firms face today, from the need for agile, modern working solutions, to keeping pace with competitors.
So, what are the key market shifts driving finance firms to adopt automation today?
Digital transformation
Digital transformation has accelerated at breakneck speed and finance institutions are increasingly recognising the need (and competitive benefit) of adopting automation. 
As such, firms are looking for the best, and most cost effective route to digital transformation, with maximum gain – at the same time as meeting modern customer expectations. 
This is compounded by the growing trend of remote working, which means that firms must continue to prioritise digital transformation, adopt collaborative technologies which support the transformation as well as ensure 'always-there' compliance and, of course, data security.
According to PWC*, before COVID, 29% of FS companies had at least 60% of their workforce working from home once a week. After COVID, 69% of FS companies expect to have 60% of their workforce working from home once a week.
Agility
Agility can provide a competitive advantage as well as relieve pressure across multiple services such as loan fulfilment, wealth management, customer service, compliance, and data management.
By optimising legacy systems and enabling new processes, automation drives operational efficiency, and gives workers more time to focus, and stay strategically agile when needed.
48% of organisations that do outsource automation to a partner, say it frees up resources to help them to be more agile.*
Maintaining compliance
Activities such as fraud detection require substantial time and effort in order to prevent fraudulent actions and maintain compliance.  
An automation deployment can employ bots to action the manual tasks (such as reporting, data collation, and data entry) ensuring greater accuracy and efficiency. Similarly, regulatory requirements can also be met by automation, thereby mitigating any element of risk, but ensuring compliant, efficient, and cost-effective processes are in place.
Competitive advantage
Keeping pace with digital transformation equates to keeping pace with digitally adept finance customers. 
Traditional or legacy finance businesses must evolve if they are to compete in today's automation landscape. But evolution must be intelligent. Just adding more technology to make up a technical deficit can be expensive, disjointed, and can even widen the gap that they are looking to close. 
Automation is able to bridge that gap and when planned and implemented effectively, a holistic automation solution will connect technology and data, it will streamline workflows, data entry, reporting and provide more efficient and secure working. 
Competitive advantage will be secured by providing automated customer support, as well as faster decision making. In addition, automation will allow employees to focus on other valuable tasks, like direct customer engagement when required, but automation will also ensure that these direct interactions are supported by accurate data-driven information – thereby providing superior customer experiences. 
In the UK, 37% of financial services firms have already implemented a level of robotic process automation (RPA) or software robots which automate repetitive actions.*  
Modern working
The 2020/21 pandemic saw the drive to secure collaborative remote, or in-office working. This, in addition to the generational shift occurring in the finance workforce as digital natives move into the workforce – highlights a modern working challenge that technology is needed to resolve. 
Legacy technologies are no longer enough. To attract and retain a modern and (increasingly) millennial workforce, businesses must be forward thinking and meet employee expectations for resilient, collaborative and compliant technology, both remotely and in-office.
According to Deloitte, millennials, who are already emerging as leaders in technology and other industries, will comprise 75% of the global workforce by 2025.*
Advantages of an automation partner
Looking back at those key barriers to automation adoption (such as a lack of resources, internal skills, or ineffective existing processes), partnering with an automation expert can provide the training, expertise and custom automation deployment needed to transform modern working. 
While it is possible to implement automation effectively without a partner, having that support will enable quicker implementation of your automation programme, that will in turn, deliver quicker results and ROI.  
A business can drive automation and overcome challenges with the help of an experienced automation partner who can: 
Undertake an audit to identify any gaps and assess best deployment options for maximum productivity gains, cost savings and ROI

Provide the experience, planning and technical support needed for effective deployment and ongoing implementation 

Train staff in order to secure adoption and achieve the full benefits from automation improvements

Provide ongoing support to address any issues, optimise, and plan further developments needed to truly take processes to the next level

Build confidence across the organisation
Organisations that do outsource to automation partners, say doing so frees up resources to focus on other things (50%), helps them to be more agile (48%), reduces costs (47%) and brings in specialist skills (44%).*