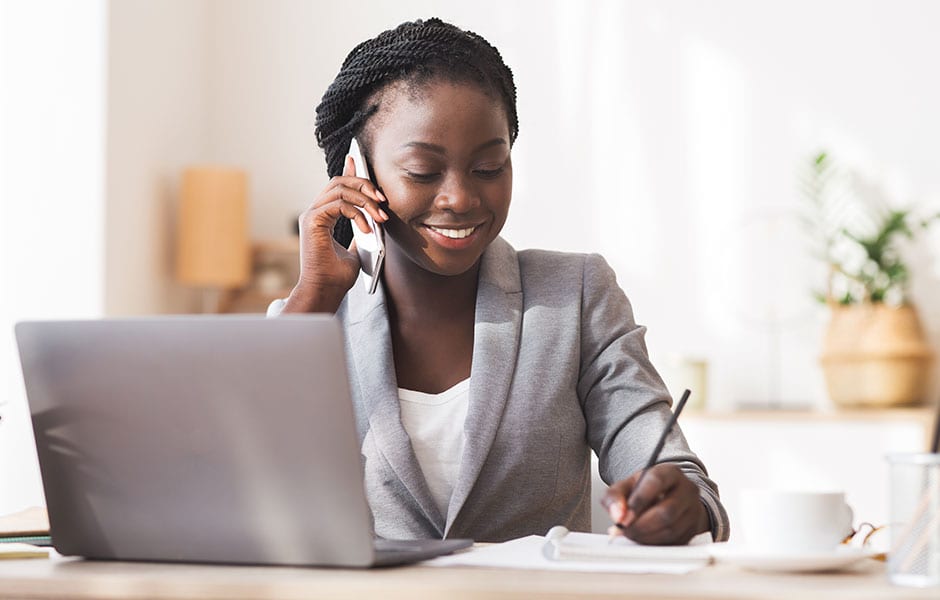 Provident Financial, a leading supplier of personal credit products to the non-standard lending market, has deployed Teleware's Re:Call app as part of its commitment to remotely supporting its Home Credit customers.
The technology is helping the company's representatives to build and maintain great remote relationships with its customers, providing regulatory oversight and transparent customer outcomes.
During the periods of national and local Coronavirus lockdowns, Provident's customer representatives have at times been unable to speak to their customers face-to-face as part of their usual home visits. These challenges to their operating model required the market leading home credit company to adapt its services to meet the governments guidelines and protect the safety of their customers and colleagues.
To enable customer representatives to record conversations from wherever they were working, Provident integrated Teleware's Re:Call app technology into its existing suite of mobile applications . The service includes the secure transfer of the call recording into Provident's network for ingestion into their document and voice engines.
Given the immediacy of the national lockdown, the delivery of the new capability was needed at pace and the Re:Call solution was deployed and integrated in less than eight weeks.
Re:Call provides the customer representative with a dedicated number associated to the representatives business phone that can be accessed for any outbound calls that need to be recorded.
The Provident representatives can now call customers directly about their services and agreements, and make secure audio recordings that are quality checked to ensure they continue to treat their customers fairly and maintain the high standards Provident expect in the management of the relationships with their customers.
The Teleware platforms are hosted in Microsoft Azure. This was chosen for its multi-layered security and resilience provided across physical data centres, infrastructure and operations with cyber security monitoring protecting the data.
Mike Dronfield, IT director at Provident Financial, said: "Quality personal customer relationships based on trust has been at the heart of our success for more than 150 years. The response to the Covid 19 Pandemic has shown that customers wanted and embraced more flexible way of engaging our services.
It is becoming ever more important to leverage technology to place our customers at the heart of what we do and to provide them with the options that suit their lifestyles.
The integration of the ReCall technology gives our customers the means to engage with our great team through more quality, remote, regulatory compliant relationships that will be a significant part of life beyond the pandemic."
Steve Haworth, CEO of Teleware, commented: "We are delighted to be working with Provident to enable employee choice and ensure they have the best possible experience. Re:Call will deliver maximum flexibility and support the company's Modern Workplace ambitions."
About Provident Financial
Established in 1880, Provident Financial Group is one of the UK's leading suppliers of personal credit products to the non-standard lending market.
A FTSE 250 company listed on the London Stock Exchange, with 4,865 employees serving 2.3 million customers. Through our network of branches, call-centres and websites, we provide a portfolio of products designed to meet the particular needs of those who want credit products.
The group delivers non-standard lending through our businesses – Vanquis Bank (credit cards), Provident home credit, Satsuma Loans (online loans) and Moneybarn (car finance).