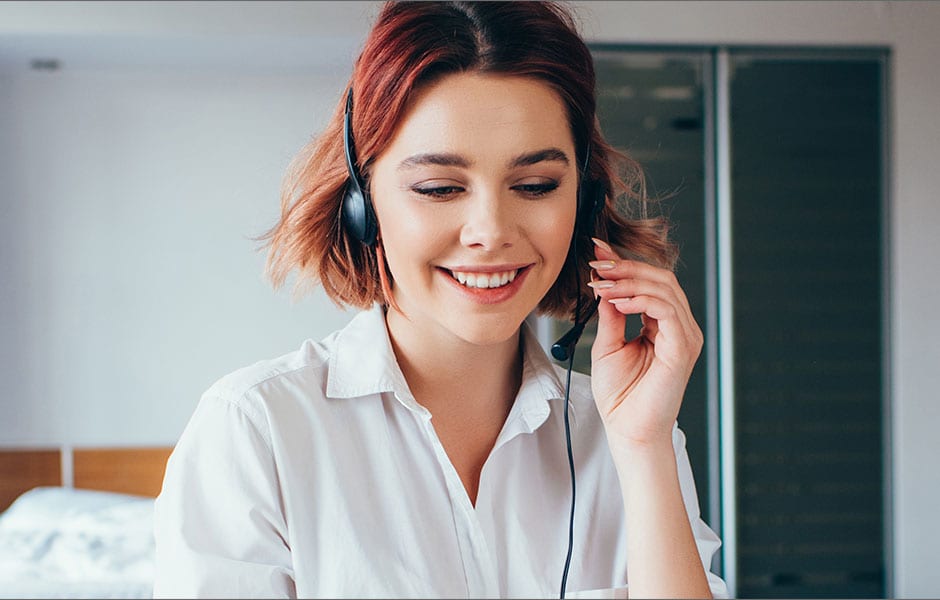 Companies can ensure that call and contact centre staff deliver exceptional experiences — even when they work from home.
The impact of coronavirus is being felt across the UK, with thousands of people being encouraged, or ordered, to work from home.
Call centre and contact centre workers are not immune, but these are the people we rely on to keep the information flowing. From travel advice, to healthcare information, to updates on online deliveries — call and contact centres ensure the country remains informed, calm and collected.
The UK's 6,000 call centres employ some 1.2 million people, or about four per cent of the workforce. As the country prepares for potentially drastic virus control measures, it's a real concern that just 3.5 per cent of call agents are set up for home working.
Call centres — calm in a crisis
Call and contact centres have now become the information frontline — and we need them now more than ever before. Three crisis-critical industries are big players here.
The NHS 111 service is the primary point of contact for people wanting advice on coronavirus. The outbreak has seen its call volumes leap by a third. NHS 111 call agents answered 390,000 calls in the first week of March — 120,000 more than the previous year — with a peak of 210,000 enquiries in a single day. It is feasible that these call handlers may be quarantined from their usual working environments, so a robust remote working infrastructure is critical if the NHS is to continue to provide advice to an increasingly worried population.
Food and household supplies become a problem if the local shopping centre is declared off-limits. UK supermarkets are being asked by government to expand the role of their call and contact centres in the face of a major public health challenge. While many self-isolating customers will be confident in using online shopping, there are others who are not. The ability to pick up the phone and order food from a human being may prove a lifeline to groups such as the elderly — but this is only practicable if agents can work from home.
Finance is a similarly critical industry. The sector is the largest employer, with over 212,000 call and contact centre jobs. It is the nature of the business that call agents handle sensitive customer information — and there are understandable concerns and unique challenges around security and data protection. The ability to handle this level of data is clearly more complicated outside a secure call centre environment. Yet ignoring the need for homeworking solutions is not an option, because financial call centres are equally at risk. The Halifax Bank has already had to shut down its Belfast call centre — sending around a thousand staff home — after a worker tested positive for coronavirus.
Resilience in cloud-based contact centres
To avoid a call and contact centre crisis, organisations should look at managing all communications activity from a central hub. A cloud-based contact centre is a scalable solution that enables users to manage and monitor all calls without the need to be present in the office. Using proven, mature and secure platforms, employees can continue to work wherever they need to be.
Cloud-based call and contact centres also provide real-time data, so companies can better respond to a fast-changing situation. Mobilising call agents becomes quick and easy even when they are self-isolating – with staff able to log-in remotely. Significant changes to working environments can be made in days, not weeks.
Steps to get started
A business configured and controlled solution such as Cloud Contact Centre is quick and easy to deploy. There is no expensive infrastructure and no need for expensive equipment or hardware. Companies can add and remove users easily and there are no minimum contract lengths.
Getting this solution in place now will make sure, if the worst happens, staff will be able to work as effectively at home as they do within a call or contact centre. It means that they will be able to deliver fundamental services — building trust and enhancing their reputations.
Taking action now to deploy a resilient, cloud-based call and contact centre solution will make sure customers continue to get the information they need, when they really need it.
Provide a best-in-class customer experience with Cloud Contact Centre. Learn more here